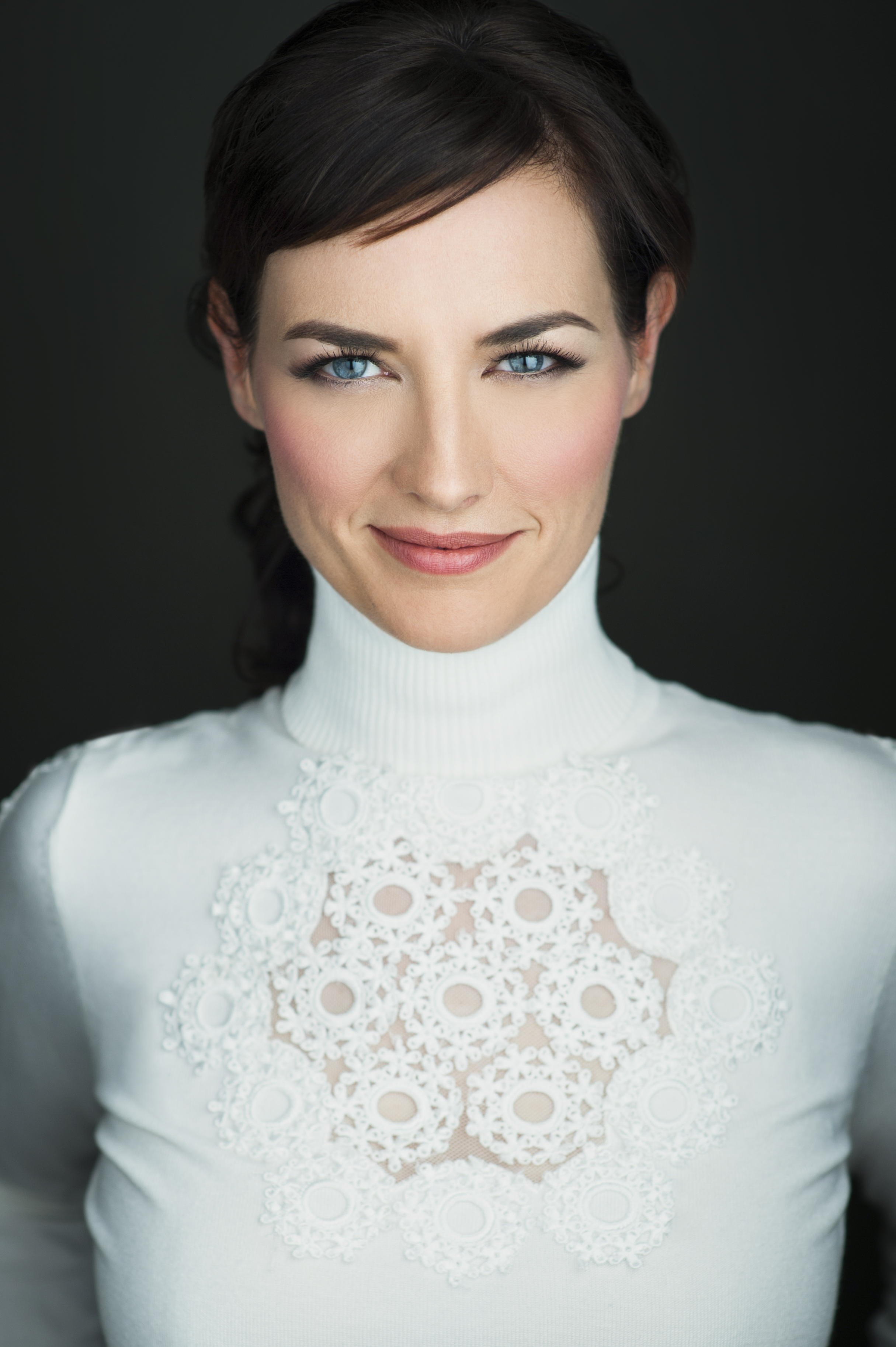 Photo credit: Rob Gilbert
Erica Carroll came into the world with dramatic flare on Easter Sunday, while speeding through a small northern British Columbian town in an ambulance. She is the first Canadian-born and the youngest of four children of Irish (Dublin) parents. Erica's childhood was divided between Fort St. John and Duncan, British Columbia. Erica began performing at the age four as an Irish dancer and then in public school stage productions.
As an introvert, Erica did not feel like she was 'born to perform' like so many actors proudly declare. However, Irish dancing introduced her to the strange allure of performing where she discovered both a passion and a fear of being on stage. Eventually she pursued training attending Canadian College in Victoria, American Academy in Los Angeles and the Gaiety School of Acting in Dublin, Ireland in addition to local Vancouver classes. Erica's favourite television programs in her teen years were Saturday Night Live and Star Trek Next Generation. In middle school on Vancouver Island, she practiced her love of characters and sketch comedy with a friend's home camera and was inspired by the concepts introduced by the writers of TNG. With a fondness for Science-fiction, moving to Vancouver would certainly be a good fit. Once living in Vancouver, Erica gradually built her resume with many film and television roles. She has portrayed characters on a number of Sci-fi series and films such as Timeless, Apollo 18, Battlestar Galactica, Caprica, Fringe, Almost Human, Alcatraz, V (where she was thrilled to be directed by Jonathan Frakes of TNG). Erica joined the Supernatural cast in its first year and returned for the role of the angel Hannah in the 9th and 10th season. More dramatic roles include Somewhere Between, Insomnia, Interrogation, Motive, and Rogue. She has performed on a variety of children's series and films such as The Haunting Hour, Spooksville, The Troop, The Boy who cried Werewolf. Erica's other credits include several made for television movies and roles in independent features, short film and web series.
Erica received a Leo nomination for her performance in the short film When Jesse Was Born. That same role nabbed her a Best Female Performance award at the Sacramento Film Festival. Afterparty, premiered at 2013 Whistler Film Festival to critical praise.
When she's not acting Erica can be found writing, mentoring up and coming young talent or taking care of her Bullmastiff. A true animal lover, Erica supports WWF and the Global Sanctuary for Elephants. Erica also volunteers with Amnesty International Write for Rights Campaign and supports Plan International, an independent organization advancing the rights for children and equality for girls. In 2011, Erica founded Bright Faith designs with Krista McKeachie creating tees with socially conscious messages.
Erica wrapped Season Five of Hallmark's When Calls the Heart in December 2017 and can be seen on Somewhere Between (ABC) July 2017.